Extra Strength Relief Set
$46.99
$55.98
saving
$8.99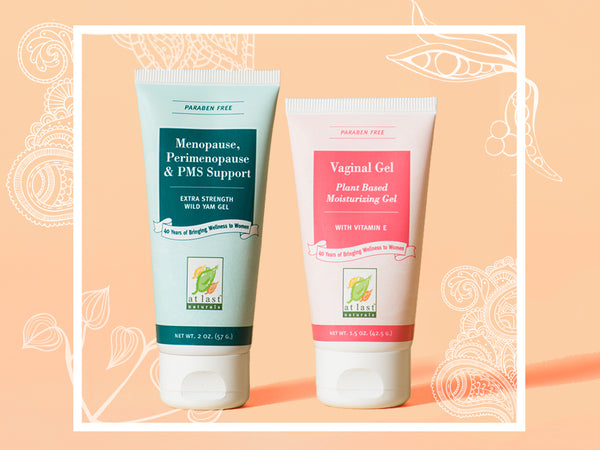 Extra Strength Relief Set
$46.99
$55.98
saving
$8.99
Hormones can wreak havoc on your physical and emotional well-being – hot flashes, dry skin, moods swings and more - our  Extra Strength Wild Yam Cream and Vaginal Replenishment Gel can help. These products can are made with fresh whole Mexican wild yam root. Made with a 12% Wild Yam Root Extract, this potent proprietary blend is created for women who require a higher concentration of wild yam root than our Wild Yam Cream to combat the most stubborn Menopause, Perimenopause and PMS symptoms. Our cream is enriched with nourishing Vitamin E it is a paraben-free, diosgenin-rich natural balancing cream that counteracts the uncomfortable symptoms that occur during Menopause, Perimenopause, and PMS. Our gel has natural alginate (seaweed) base that closely matches the body's pH and contains no fragrances or added colors. It is a safe, non-irritating, non-staining, water-based formula enriched with Vitamin E that helps restore a woman's natural lubrication.
Directions & Ingredients
Read more about our Extra Strength Wild Yam Cream here.
Read more about our Vaginal Replenishment Gel here.