Menopause Relief Set
$40.79
$47.98
saving
$7.19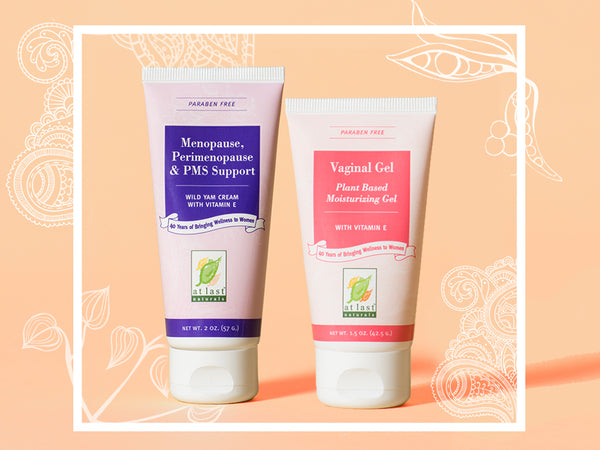 Menopause Relief Set
$40.79
$47.98
saving
$7.19
Hormones can wreak havoc on your physical and emotional well-being – hot flashes, dry skin, moods swings and more - our Wild Yam Cream and Vaginal Replenishment Gel can help. These products can are made with fresh whole Mexican wild yam root. Our cream is enriched with nourishing Vitamin E it is a paraben-free, diosgenin-rich natural balancing cream that counteracts the uncomfortable symptoms that occur during Menopause, Perimenopause and PMS. Our gel has a natural alginate (seaweed) base that closely matches the body's pH and contains no fragrances or added colors. It is a safe, non-irritating, non-staining, water-based formula enriched with Vitamin E that helps restore a woman's natural lubrication.
Directions & Ingredients
Read more about our Wild Yam Cream here.
Read more about our Vaginal Replenishment Gel here.